September 17th, 2012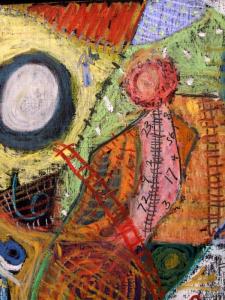 What it takes sometimes is more than you can imagine.
As artists and writers we are always amazed by the expansiveness
of creativity itself.

Creativity opens so many portals into realms and dimensions of the
creative spirit, that it easily fills a lifetime.

Hopefully, what we bring to our work is the spirit and joy that we
receive when we dive deep into the well of imagination and wonder.

We sent out an appeal for sponsorship this past week, not an easy
thing for an artist to do, only made easier by the desire to have the
work seen, enjoyed, and the gifts of its vision imparted to those who
come to see something new.

Thank you all for helping us continue our work. It is a lifetime's journey.

May your day always be creative for you.