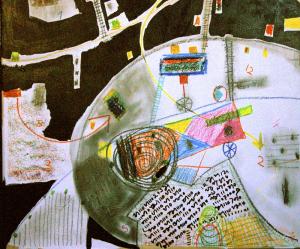 We're working at the studio getting ready for two shows, a solo show called, "Knowing Butterflies is Not Enough", which is for August at the Belfast Co-op Cafe Gallery, in Belfast, Maine.
The other show is a group show at the Badger Cafe in Union Maine, presented by the Organic Image group.

As it is another hot day, it may also be a day for kayaking on the river that runs next to us.

Hope you are having a creative day.