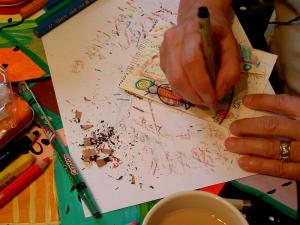 We invite you to visit our new website: Houseofme.org

There you will find many images, as well as the 36 books we have written.

You can flip through each book online, and listen to audios of the book, too.

If you are on a deep personal journey, there is a lot to support you in your
inner creative travels.